Culture consists of multiple things: architecture, art, literature, and historic heritage. One of the magnificent painters of the 19th century happened to be Josef Mánes: he brought to the world such marvelous things as ethnographic and botanical studies, portraits, and breathtaking landscapes. Tune in and discover where you can see his masterpieces!
Family secrets
Josef was lucky to be born into a well-known family of artists. His father was an authentic painter, whereas his uncle was the director of the Prague Art Academy. Other members of the family were painters and loved art to the moon and back.
The first steps towards discovering paintings, brushes, and art history happened quite at an early age. Thanks to his father, who shared his experience with his son, and guided him towards the right direction in his career.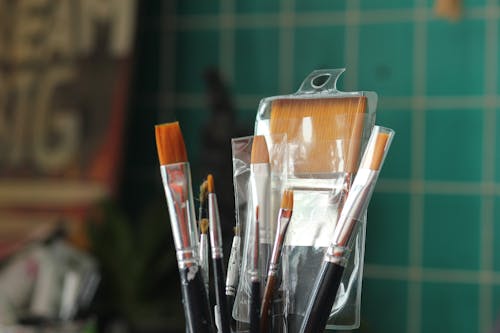 At the age of 15, Josef enrolled in the Academy of Fine Arts, where he learned more about the notion of creating art
Interestingly, he moved to Munich to continue his studies, where he spent approximately two years. When he returned to the Czech Republic, he lived in the castle near Pruhornice for twenty years. From there, he traveled to Moravia, Slovakia, and Poland.
Career
The wonderful and amusing cultural background of Mánes helped him to be an active artist in society, In fact, he was a member of literary and patriotic societies.
What is more, he took part in Sokol. It was an athletic organization for young men where Josef was designing uniforms and other clothing.
As a painter, he did not have a specific style, which was quite impressive. You can notice the wide range of his paintings: from landscapes to portraits. Josef was keen on ethnographic and botanical studies.
That is why he created the Calendar plate on the face of the Prague Astronomical Clock.
Where can I see Josef Mánes paintings?
The National Gallery of Prague has a collection of breathtaking paintings by artists. For instance, if you go to the Trade Fair Palace, there is an exhibition called Czech Modern Art devoted to Czech art and is permanent. You can visit it anytime you want!
The Trade Fair Palace is located in the heart of Prague 7, and the easiest way to get there is by tram. It stops in front of the gallery. You need to cross the street. At the end of your visit, you can enjoy coffee at the Kolektor café, which you can find on the ground floor of the building.
The rest of the days
In 1857, Mánes traveled to Italy, and three years later, he made a trip to Russia. Unfortunately, his mental state after the visits worsened – he had bizarre behavior and weird obsessions. His doctor sent him back to Italy for therapy.
However, it did not help him at all. Some people say that his brain was affected by syphilis or meningitis, which explains the artist's behavior during his last years.
Honors of Josef Mánes
Even though the artist was pretty famous and respectful during his lifetime, he is considered one of the greatest painters in the Czech Republic. For example, in 1887, artists created the Mánes Union of Fine Arts in his honor.
When Czechoslovakia existed, the portrait of the painter was depicted on some postmarks and postage stamps
Moreover, one of Prague's bridges has the artist's name, and you can see his statue there. Mánes bridge is the first downstream bridge from the historical Charles Bridge. It was renamed after the artist in 1920.