The Czech Republic is one of the perfect places for those who love to discover something new, get lost on the beaten path, and explore the beauty of our beautiful nature. Tiské Steny is one of the places that almost all outdoor lovers should visit during their hike in Bohemian Switzerland. Find out what Tiské Steny has in store for you!
Tiské Steny: in a nutshell
Tiské Steny is an exceptional gift of nature, located in the western part of Bohemian Switzerland. From the geographical point of view, the breakthrough landscape of the Ore Mountains is waiting for your visit. It is also the perfect spot to take a break from hiking, have a coffee and snack break, or simply enjoy the view.
The landscape has amusing facts regarding topography and geology. Tiské Steny forms a line of rock outcrops that reminds you of an arc. The most exciting thing is that nature created this without any help or manpower. It is still a secret how rocks could have formed an arc. Most scientists can only make guesses or assumptions.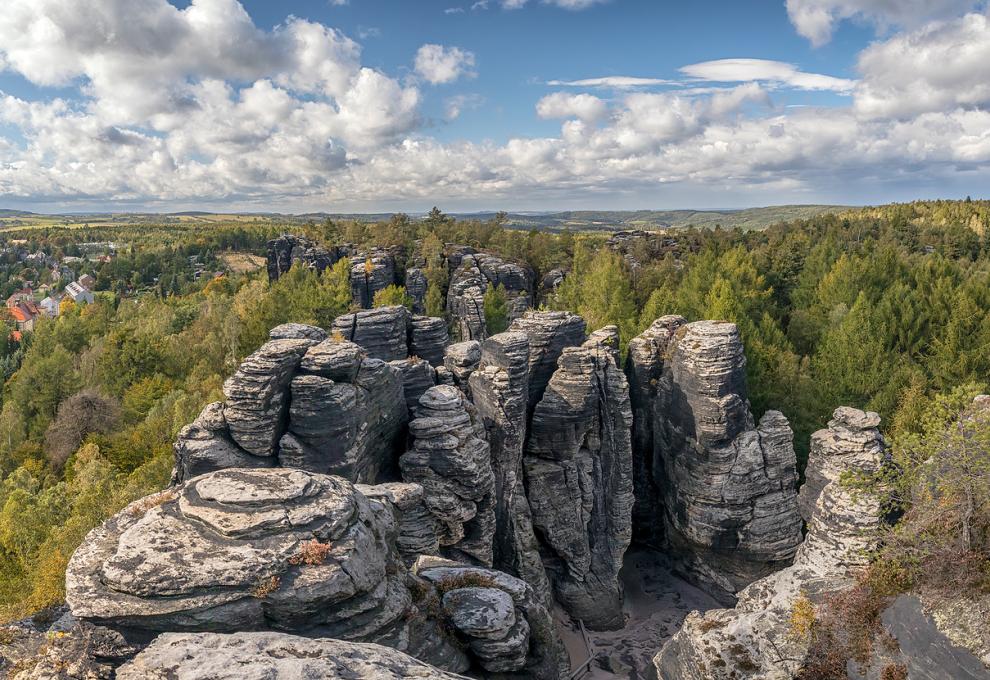 Tisá was unknown to tourists until the 19th century when several attractions were set up. For instance, people built inns, installed stalls, marked the unique trails, and provided local guide services as they were in high demand by the visitors. Thanks to the local citizens who gave Tiské Steny a second life, full of cultural heritage and economic growth and prosperity.
Starting the adventure
Tiské Steny has become one of the favorite places for hikers to spend their weekend getaway. Throughout time, the nature park has attracted various people to glimpse and feel the spirit of nature. It is now a popular spot among cyclists, skiers, and rock climbers as a vivid example. Notably, thousands of climbers come here to conquer the Ore Mountains annually.
The granite maze is divided into two circuits: Small Walls and Great Walls. It is simple to walk between the rocks. Do not leave your children at home; they will enjoy the walk. The Tiské Steny walls provide beautiful views over the surrounding area, including the Tisá settlement, the Czech Central Highlands, the Ore Mountains, wind farms, and more.
To avoid the crowds, locals advise visiting the stones during the morning or off-season. If you do not mind others discovering something unique, you are more than welcome to come here any day, at any time.
Enjoy the trip!