In Prague, there are an extensive variety of cafés, bakeries, and coffee bars that offer their products to the citizens of the metropolis. Sometimes, it is hard to choose where to have a coffee break with your friends or buy some pastries for the snack break. Discover the best places to enjoy freshly roasted coffee and tasty pastries that are available for takeaway! 
Located in the heart of Prague, near Újezd tram station, the bakery shop is open for visitors every day from 7 a.m. to 7.30 p.m. Founders of the place believe in the high-quality and freshness of the products, and it is reflected in their assortment. The primary specialty of the site is sourdough bread and various pastries that are made from scratch from professional bakers daily. 
Thanks to the delivery apps, now, you can order the bakery unique products not leaving home! For instance, in Wolt, you can find a great variety of grilled sourdough sandwiches that are suitable for meat-lovers and vegetarians: with cheese and pesto, cream cheese and dried tomato pesto, cheese and ham, and even tuna, jalapeños, and red onion! Another specialty of the bakery is pastries, including white chocolate cookies, muffins, love ball, blueberry scones, cinnamon rolls, croissants, and much more! 
The premium pastries with the French spirit and the traditional recipes are now available for you in this café. Even though two Czech guys established the café, they share one common thing: love and passion for French gastronomy. The primary reason they opened boulangerie is that they want to implement the spirit of France in the culture of the Czech Republic and see where it may go!
In the bakery, there are more than 35 delicious pastries and confectionery products. For example, various types of baguettes, brownies with chocolate and pistachio flavors, cheesecakes, croissants, lemon pies, and other delicious pieces of art! The boulangerie is open every day from 8 a.m. to 8 p.m.! Swing by for the freshly roasted coffee with croissant on the side!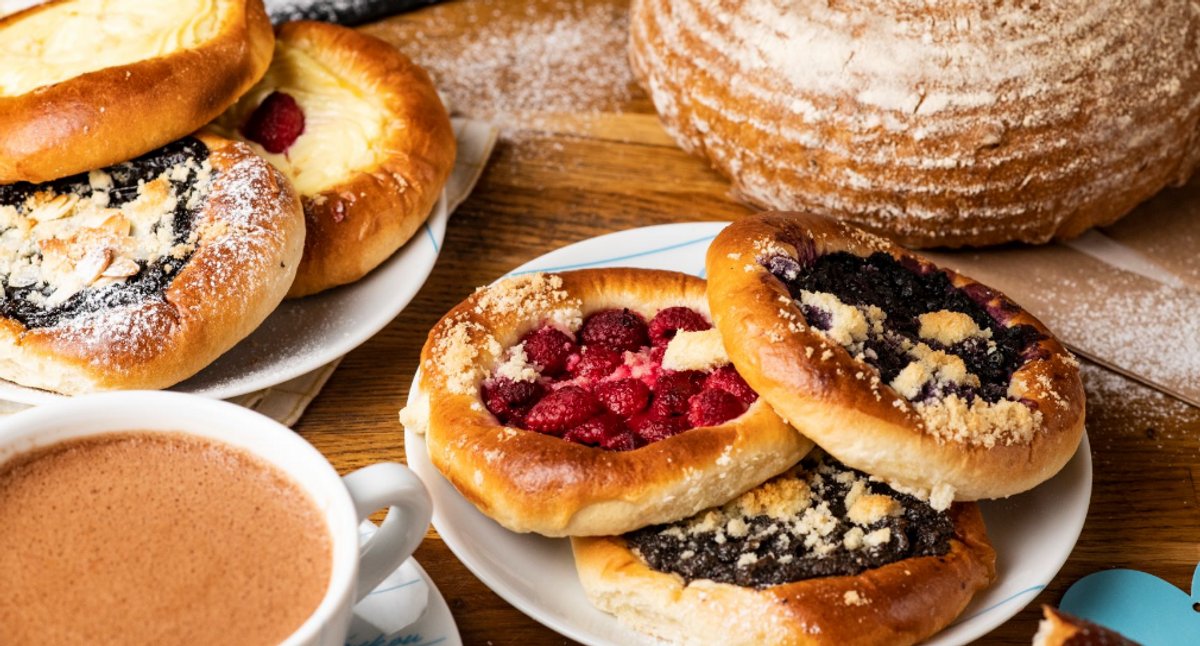 This bakery has got not only freshly roasted coffee but also Czech traditional pastries that became an integral part of our life in Prague. Luckily, there are different outlets of this bakery, almost in every district of the city. That makes it more convenient to choose the best spot, close to your home or office. Additionally, you can order the pastries with bread from some delivery apps, for instance, Wolt.
Despite roasted coffee, the bakery offers a diversified choice of pastries – cinnamon rolls, donuts, chlebicky, buchty, koláček, and cakes with various flavors. You can also buy the bread (up to six or seven bread types are available every day) and sandwiches for the snack. The perfect place for a coffee break or just a quick lunch with friends!