Badiucao, the inspiring Chinese activist, presented his brand-new installation about his vision and perception of politics, the hottest topic in modern society, at DOX, the center of contemporary art in the industrial area of Prague 7.
The performance has gathered international attention, thanks to which the artist has become well-known for his controversial opinions on China and life beyond the Great Wall, which is generally hidden from the public. In this way, the artist enables visitors and art-enthusiasts to discover and comprehend the 'real' China, especially the political impact (and its control) on society's lives. 
The exhibition runs throughout the summer nights, resembling the pinky cotton candy color and taste of refreshing watermelon lemonades – from 13.05 till 28.08. 
Badiucao: short introductions 
Badiucao is not an average Chinese artist who represents the culture through religion, traditions, or elements of history valued by citizens. He is an activist, expressing controversial illegal opinions to a certain degree in his home. That is the primary reason the artist still lives in exile in Australia. In this flourishing democratic country, you do not have to be afraid to share your thoughts and visions with people on politics or other essential topics.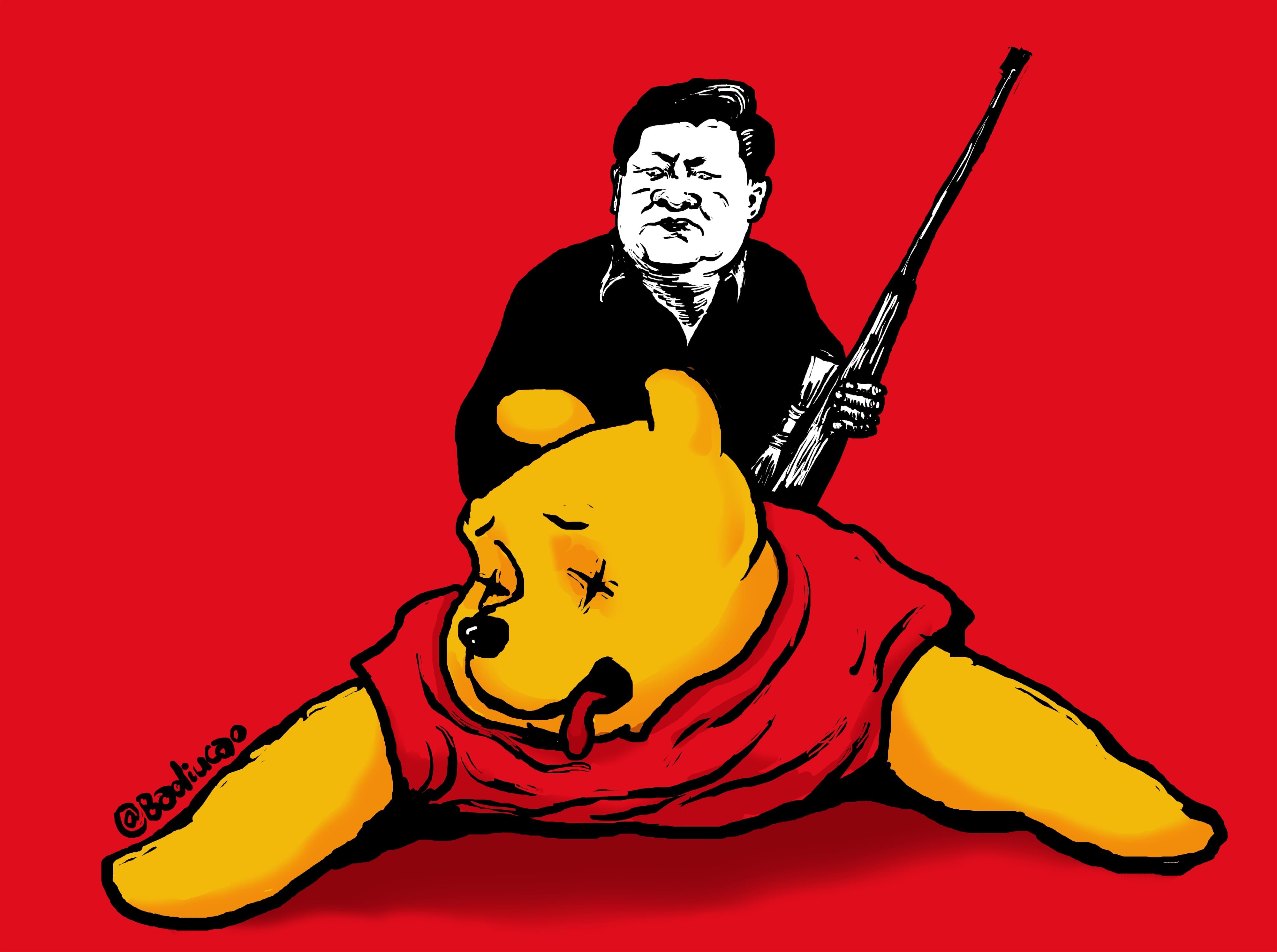 Surprisingly, social media networks and modern agents on the latest news and events among gen Z were the driving forces to success and international fame. There, Badiucao shares his vision with the entire world – whether you are located in sunny Bali, enjoying surfing as a daily activity, or in Norway, where you have the advantage of the picturesque fjords on the way home or to the office.
His audience is familiar with multiple aspects of his creativity through the lens of political views. Ideological and moral control exercised by political power, government censorship, and manipulation of historical memory are vivid examples of Badiucao's art. 
New Age Banksy?
Badiucao's position is interpreted in various ways depending on the level of the arising political issues in China and how the local media depict it (most likely, creating an artificial and good light on the scope of events). For instance, the most known and, at the same time, most famous artworks consist of campaigns, posters in public spaces, and online activities.
Just like Banksy's views on the issues in modern society, but with more courage and bravery, Badiucao's visual culture projects the pop style intervened with communist propaganda, giving the masterpieces a charm of an authentic graphic style. 
Exhibition premiere
The latest event in China is the headliner of the installation.  We are talking about the coronavirus pandemic, which turned our lives upside down. You never knew if you could lose your job or someone close to you and your heart.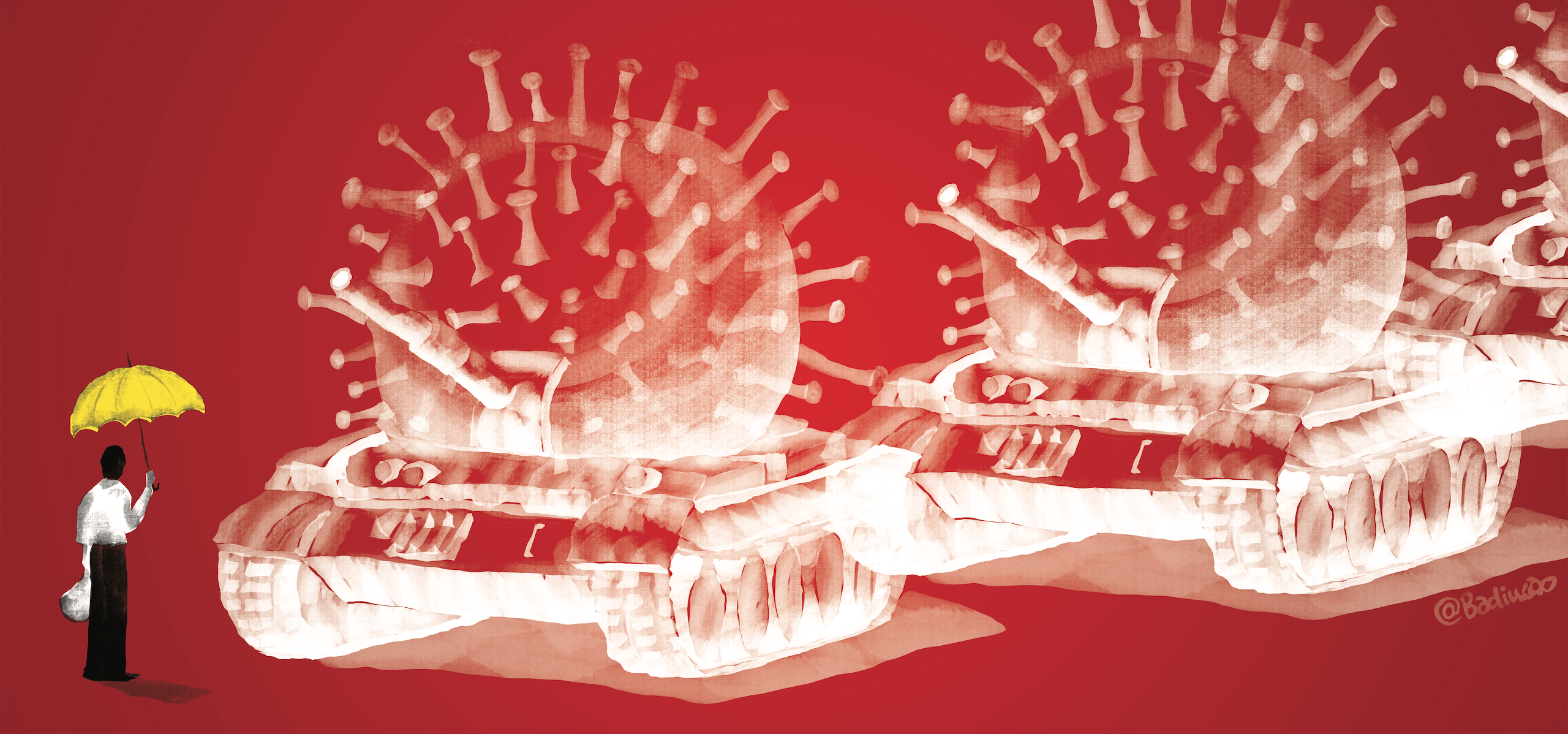 The artist's primary focus is on the synergy of COVID-19 with human rights abuses, censorship, and repression of Myanmar during the 2021 military coup and its growing power over Hong Kong. All the events that could not be remained untouched…
Enjoy the exhibition!