Okoř Castle is one of the few historical sites on the UNESCO World Heritage List. The route from Prague will take you there in under 30 minutes by car. So let's discover what the town has to offer to visitors.

Traveling through centuries
The history of the Okoř castle takes place back in the 13th century. The tiny hamlet of Oko, northwest of Prague, was built around 1228.
As civilization advanced and moved to the city, the castle's architecture evolved into a Gothic style. Frantisek Rokyčansky stood behind this innovation. He was one of the wealthiest burghers of Prague's Old Town back at that time. In the meantime, he was also living in the castle as it was his primary residence.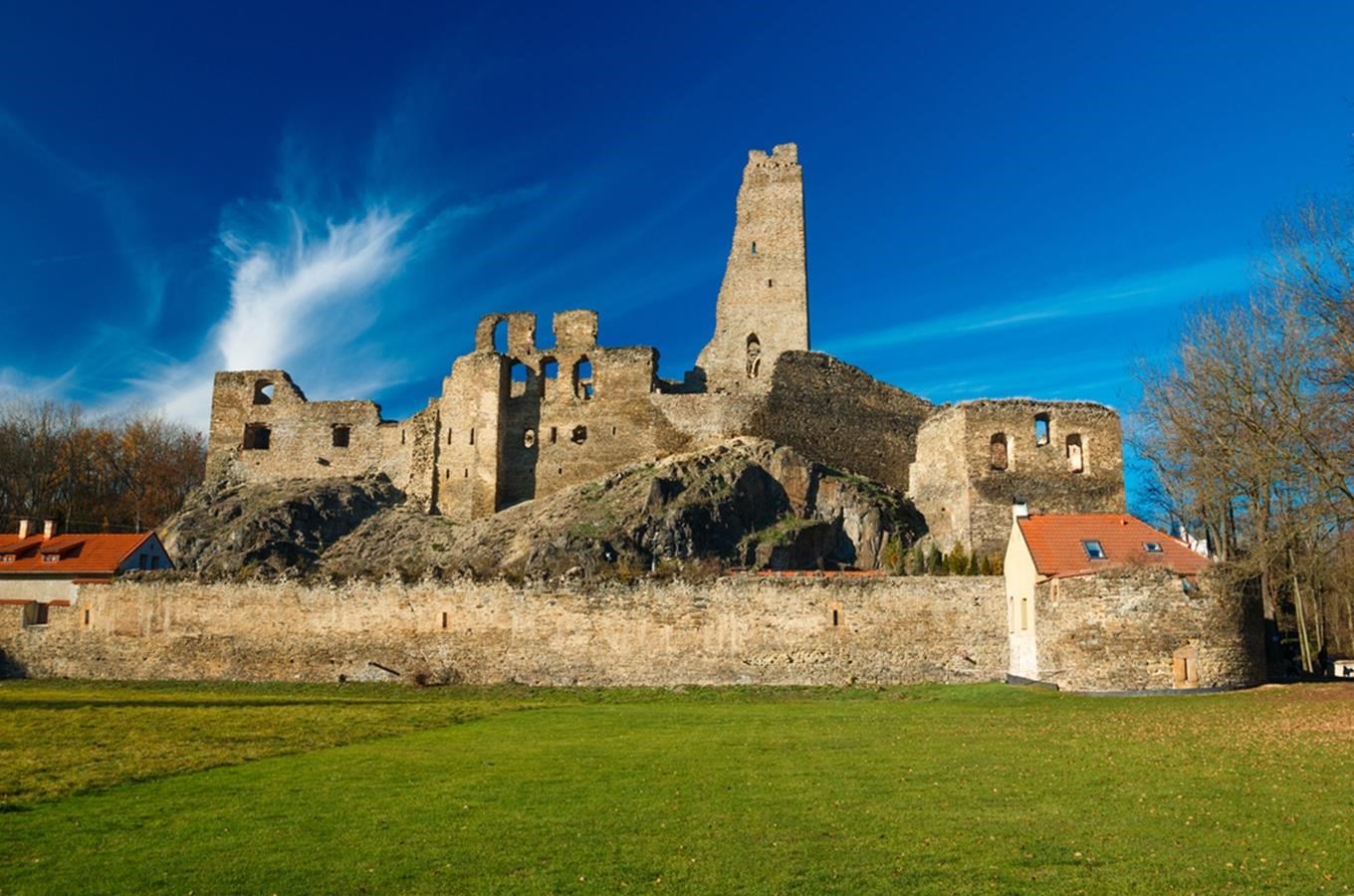 Time passed by, and in 1518, Okoř castle experienced some style changes again. It has now been renovated in the Renaissance style, which was popular in the 16th century. After some time, no one wanted to live in the castle, and it became deserted in the 18th century.

When can I visit Okoř castle?
The doors of the castle are open all year-round. Yet, it depends on the season of the year and the month when you are planning your visit. For instance, from June to September, the opening hours are from 10.00 to 16.30, every day, except Monday.
Note that there is a lunch break, usually from 11.45 to 12.30, and at this time, the castle does not operate.

Entrance fee
The tickers at Okoř Castle have reasonable prices for people of all ages. For example, a ticket for an adult will cost only 70Kč. In contrast, students and seniors will have a nice discount, and for them, access will be only 50 Kč.
You can also get a tour guide at the exhibition for an additional 25Kč per person.

Okoř festival
Despite the castle, Okoř is famous for its open-air festival, which takes place every summer. This year, it will be held on the 21st of August at 13.00 in front of the castle. During the festival, you can enjoy various artists. However, the headliners of 2021 are MARPO & TROUBLEGANG & MIRAI. The ticket prices start at 500Kč.
If the coronavirus restrictions are stricter again, the festival authorities will inform you about the conditions of the festival. In the worst case, you can reuse the tickets for the next season.

How to get to Okoř Castle?
There are two options – car or bus. The most convenient one is by car. Use a ride-sharing service or Uber. It will cost you around 200Kč, and the memories will be unforgettable. Our recommendation is to visit Lidice village, which is only 6 kilometers from the Okoř.