From a young age, Adriena Šimotová knew she wanted to be an artist. With encouragement from her mother, she began pursuing a fine arts education in Prague from the age of 14.
At 19, Adriena Šimotová began studying at the Academy of Arts, Architecture and Design under Czechoslovakian painter Josef Kaplický. Art historian Milena Slavická says that by the time Šimotová was 19, she knew that becoming an artist was her destiny. Early on, she focused mainly on landscape paintings.
However, as Šimotová grew as an artist, her work developed to be more abstract with a basis in reality. The artist once said, "I'm also interested in what can't be seen there, but I know it's there" ("Zajímá mě i to, co tam není vidět, ale já vím, že to tam je").
Advancing her career
In 1960, Adriena Šimotová became one of the founders of the artist group, UB 12, along with her husband and fellow artist, Jiří John. During this time, she received attention for her work, exhibiting many times throughout the 1960s.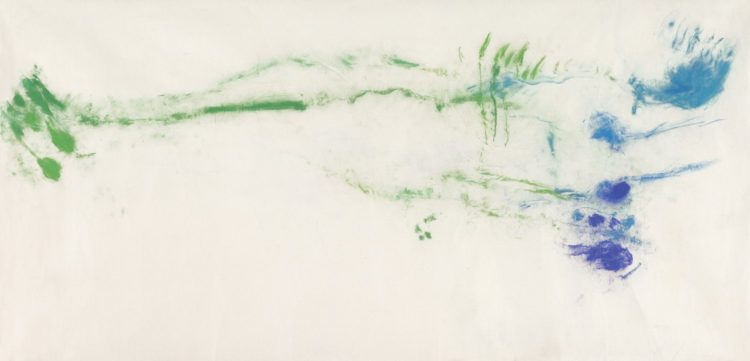 Unfortunately, in 1969, all artist groups were banned, and visual artists were stifled following the Warsaw Pact Invasion. Despite this, Šimotová's career developed spectacularly, even earning her a gold medal at the International Biennial of Graphic Arts in Florence. Tragedy struck when her husband died in 1972, and Adriena Šimotová's career grew quiet.
Unable to ignore her destiny, Šimotová returned to the art scene in 1977, exhibiting unofficially. Her style continued to evolve as she worked with various mediums, including paper, collages, and installations. She enjoyed using delicate materials that resembled skin and often used her own body as an artistic tool. It had always been important to Šimotová that her art reflected something human, and she wanted herself to connect directly with the art she was creating.
An artist under Communism
Throughout the Communist regime, Šimotová could not sell her work in Czechoslovakia, but she continued to sell her work internationally. Additionally, she regularly stayed at a former Franciscan monastery in the Krkonoše Mountains, gaining inspiration from the architecture. In 1986, she succeeded in having a large, public exhibition at the House of Arts and in the House of the Lords of Kunštát in Brno, making waves in the art scene at the time.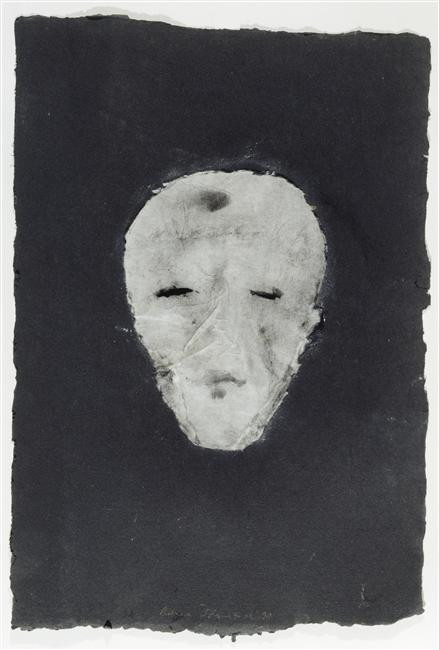 After the fall of Communism, Adriena Šimotová gained international success. She became a part of the permanent collection of the Pompidou Centre in Paris and earned the Order of Literature and Art award from the French Minister of Culture. In Prague, she was given an exhibition at the Prague City Gallery and the Medal of Merit from former President Václav Havel. However, tragedy struck again in 1994 when her son, Martin John, passed away.
A resilient fighter
Despite the many tragedies in her life, Adriena Šimotová never stopped creating art. She once stated, "I will take take it, as I take it, my life was as happy as it was unhappy. And it wasn't a small [amount of unhappiness]" ("Ať to vezmu, jak to vezmu, můj život byl stejně štástný jako neštástný. A to není málo"). Šimotová received many awards in her life, one of which was the Ministry of Culture Award in 2005. She was determined never to grow stagnant, even going as far as to destroy her works and start over when she sensed she was repeating herself. In 2014, the artist passed away at the age of 87 after a long, inspiring life.
Featured image by Karel Kuklík via Wikimedia Commons/CC BY-SA 3.0